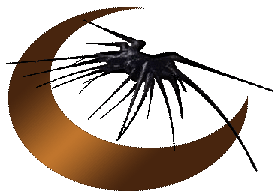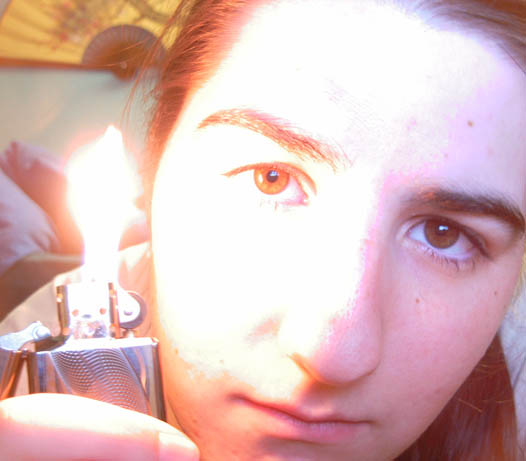 Aris Merquoni
'Risu-chan, Aristalarus Lemalishtara Merquoni, Alana Ashekeveron, Greg Ellis, Asmor, Chadrick Gaelim, Shanni Draylith, Kajiko Himizu, Arianrhod Eurus, Dwagin-chan, and That Gutterminded Chick.
aris at sandwich dot net
Aris, Lyla, Kay, Rachel Mercel, Michelle, Daia, James and Claudia Morden, Davvi, Jamen and Marthenal and Gartel and Shayna and Zeltihras and Roderic and Jesstica and Frederick and Daret Tyran, Richard III, as well as all the characters from my personal alternate universes of Babylon 5 and Gargoyles, and the NeverEnding Babylon 5 Story. Zibblsnrt also has timeshare in my head somewhere, and a few others are renting space.
A capella, acid, acid jazz, acid punk, acoustic, acoustic mayhem, alternative rock, alternative, ambient, anime, avantgarde, ballad, bass, beat, bebop, big band, black metal, bluegrass, blues, British pop, cabaret, Celtic, chamber music, chorus, classical, club, comedy, country, crossover, cult, dance, dance hall, disco, dream, drum and bass, drum solo, duet, easy listening, electronic, ethnic, fast fusion, filk, folk, folk-rock, folklore, freestyle, funk, fusion, game, gospel, Gothic, hard rock, heavy metal, hip-hop, house, humor, industrial, instrumental, jazz, jazz/funk, Jpop, jungle, Latin, lo-fi, meditative, metal, musical, national folk, native American, new age, new wave, oldies, opera, polka, pop, pop-rock, progressive, psychedelic, punk, R&B, rap, rave, reggae, retro, revival, rhythmic soul, rock, Rock & Roll, salsa, samba, satire, showtunes, ska, slow jam, slow rock, sonata, soul, soundtrack, space, swing, symphonic rock, symphony, synthpop, tango, techno, techno-industrial, trance, tribal, trip-hop, vocal, and much more!
Look at the above list. Do you really want me to list artists I like?
Dominion Road by The Mutton Birds, One Good Drop of Poison and I Don't Remember by Captain Tractor, and Leaving Strathconon by Runrig.
the cast of the 2000 tour of Les Miserables, Kevin Smith, Tad Williams, Phillip Pullman, Larry Niven, Anne McCaffrey, Ed Wasser, The Waybacks, David Campbell, Michael Zanabili, Ben Bova, Dan Simmons, Captain Tractor, and Bill Clinton.
A Rose for Ecclesiastes by Roger Zelazny.
The Goddess and Her Consort. Apart from that, Godiva Chocolates, really cool effects in music that make your hair stand on end, really sexy tenors with curly brown hair, french vanilla ice cream, the combined Spirits of the Internet, Murphy, Eris, Actual Money, Actual Time, and Actual Writing sk1llz.
Memento, Strictly Ballroom, Contact, When Harry Met Sally, Casablanca, The Shop Around the Corner, Pleasantville, The Princess Bride, Star Wars IV(without Eye Candy, if possible), October Sky, Singin' in the Rain, Muriel's Wedding, American Beauty, American Graffiti, and The Quiet American.
Anything directed by Hitchcock(except Rebecca, saw that one), Traffic, Pollock, The Godfather, Highlander, Citizen Kane, Frailty, The Cat's Meow, Butch Cassidy and The Sundance Kid, No Man's Land, Lost in Translation, Kill Bill Volume 2, Sky Captain and the World of Tomorrow... uh... other stuff, I suppose.
Foriegner by C.J. Cherryh, Stranger in a Strange Land by Robert A. Heinlein, The Golden Key by Kate Elliot, Melanie Rawn, and Jennifer Roberson, Otherworld by Tad Williams, Roadmarks, Eye of Cat, and This Immortal by Roger Zelazny, Catspaw by Joan D. Vinge, Hyperion and The Hollow Man by Dan Simmons, The Illuminatus! Trilogy by Robert Anton Wilson and Robert Shea, Les Miserables by Victor Hugo, Gun With Occasional Music by Jonathan Lethem, and finally, Zen and the Art of Motorcycle Maintenance by Robert M. Pirsig.
Crime and Punishment by Feodor Dostoevsky, A Tale of Two Cities by Charles Dickens... Probably some others, too, but that'll do for a start.
More than one of anything by Emily Devenport, War and Peace by Leo Tolstoy, Have Spacesuit, Will Travel by Robert A. Heinlein.
I *still* hate George Bush.
Write, read, play guitar, dance, build stuff, watch Babylon 5, and draw.
Young.
Write. Failing that, research.
Steal mp3s(you didn't hear that!), listen to music, chat on IRC, read College Roomies From Hell!!!, read Doonesbury, read Something Positive, read Wapsi Square, read Sandwich World, read Freefall, read El Goonish Shive, read Errant Story, read Jack, read The Suburban Jungle, read Zortic, read Terinu, read Ozy and Millie, read Friendly Hostilty, read Krakow and Krakow 2.0, read Angels 2200, read Tonja Steele, read Mac Hall, read The Front, read Radioactive Panda, read Eversummer Eve, read Youthtopia, read Zebra Girl, read Outsider, read Brainwrap Comics, read Grand Blue Door, read The Pain, read No Rest for the Wicked, read Spells and Whistles, read File 49, read Elf Only Inn, read Alpha Shade, read Sea of Insanity, read Flunkies, read Golden Age of Adventurers, and otherwise waste time.
Finishing my education, learning how to play the guitar well, learning how to draw realistically, writing a complete novel, learning how to take nice photographs, learning how to edit a movie, learning just what the heck went on in the Spanish Civil War, seeing every play Shakespeare wrote performed one way or another, reading all the books on my list, figuring out the secrets of the universe, rewriting Richard III, and learning Latin.
Here's Me as the Goddess Ma'at and Me as Trinity from The Matrix.
---
---